Help Fulfill 

a Teen Dream!

DONATE!

(Click on donate button below)

Students are referred by agencies and high school counselors.

The H.O.P.E. Foundation, Inc. (Helping Others Prosper Economically) helps alleviate the financial strain of attending the prom, by providing free prom formalwear and accessories for high school seniors in need.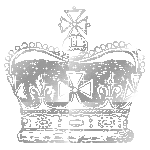 Our  "Fit for a Queen  Prom Formalwear Boutique gives high school seniors who cannot afford the expenses of their senior prom the opportunity to "shop" for free prom attire and accessories. The event is an inspirational day for high school seniors in need.  

For volunteer information, student registration information, or formalwear donations , please contact us. 

Give HOPE to a teen in need!